President's Letter
Maria J. Walker

"To be entrusted with the teaching of the young is a great gift and grace of God."
- John Baptist de La Salle
To walk into the halls of La Salle Academy (LSA) is to be welcomed by a community of caring staff and educators dedicated to supporting the whole child in a safe and nurturing faith-based environment. For more than 20 years, La Salle has provided a quality Catholic education in Kensington in North Philadelphia – living up to its mission to serve children from low-income families citywide and to support families who desire, but cannot afford, a Catholic education. Founded by visionary leader Sr. Jeanne McGowan, SSJ, in 2003, LSA is a San Miguel model school owned by a Board of Trustees and run in the tradition of the Brothers of the Christian Schools and Sisters of Saint Joseph.
LSA staff and students start each morning gathered in a schoolwide assembly that includes a Prayer Service, Gospel reading, special intentions and recitation of LSA's five school-wide goals: To be Peaceful, Responsible, Consistent, Motivated, and Respectful. These goals are reflected in the Lasallian tradition of Catholic education, which include developing students through:
Leadership: developing character and building confidence.
Scholarship: educating lifelong learners.
Faith: living our Catholic faith in the Lasallian tradition and respecting diverse religious beliefs.
Service: inspiring lifelong values of service to others.
Community: respecting the dignity of every individual and providing a welcoming and supportive community.
Our students are truly a blessing from God, something St. John Baptist de La Salle knew and taught. Walking through the halls of the school, one can still hear the echoes of the Saint's prayers recited throughout the day: "Let us remember, that we are in the holy presence of God."
Our Lasallian tradition of education also is bolstered by the strong connection to the Sisters of St. Joseph. Together, we strive to achieve their noble mission: "To live and work that all people may be united with God and one another."
Peace and blessings,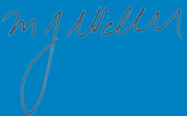 Maria J. Walker
President