6th Grade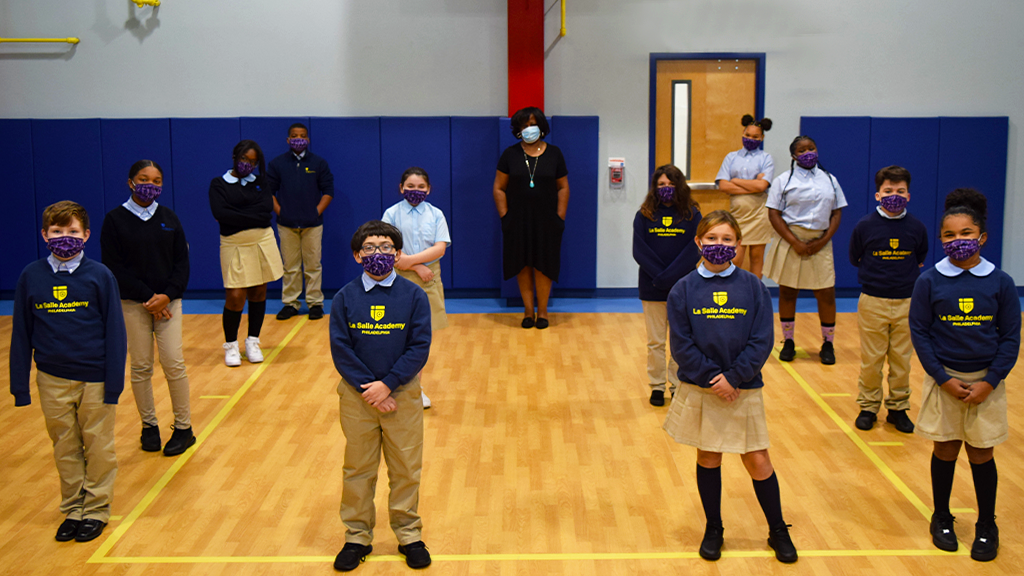 September
Grade 6 is the year of transition. This year students will begin to make a connection with the skills that were learned in the past to be prepared for future High School education. Our 2020-2021 School Motto is; LSA: WE ARE ONE... whether learning at home or school, Grade 6 students will be focused on linking their past knowledge of Math to be able to compute integers, rational numbers, and solve many algebraic and geometric problems. Our literacy will focus on building a wider vocabulary, grammar skills, and writing abilities by exploring a variety of literacy genres. While the pandemic has crippled communication, and prevented the opening of many schools, thanks to our generous Donors and Benefactors, LSA Grade 6 Students have embraced the ability to use safe distancing learning structures that are in place at LSA to thrive!
February
LSA 6th-grade students began the 2021 New Year with reflections and expectations of new beginnings! As a group in ELA Class, they did historic research to learn the names, terms, and fun facts about all the previous Presidents of the USA! From their homes on Inauguration Day, as a class, they watched the Inauguration of the 46th President of the USA, Joseph Biden. 6th-grade is lucky to have a teacher who loves everything about Arithmetic. Since the beginning of the New Year in Math Class, 6th-grade students are becoming aware of how to calculate different types of numbers. Not only are students reviewing how to (+), (-), (x), and (÷) whole numbers, decimals,
and fractions, but also venturing into calculating integers. They are using concrete and abstract manipulatives such as the algebra mat, number lines, videos, songs, and charts to solve equations. 6th-grade students will even work math skills into their Service-Learning Projects supporting those who are homeless and facing hunger. They are working to be a part of the solution.