8th Grade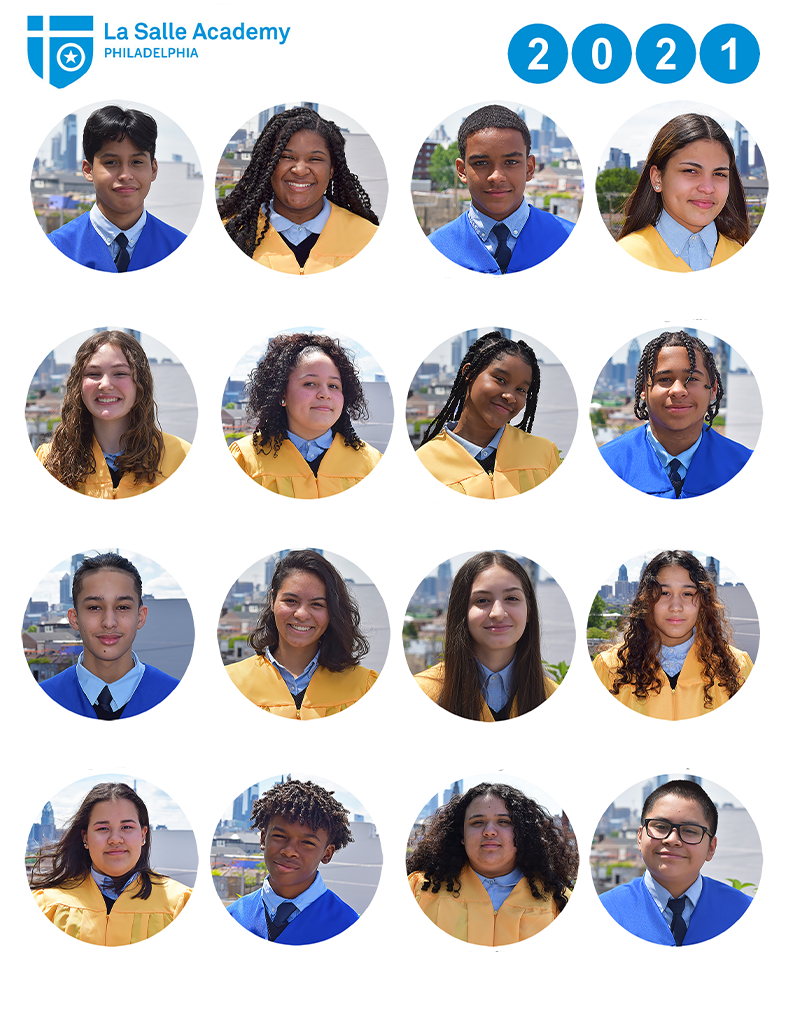 September
The Class of 2021 is committed to living out this school year's theme; LSA: We Are One. During the beginning of the school year, the 8th-graders decided that they wanted to work together towards helping each other so that they can achieve the one common goal of being accepted to their first-choice high school. To achieve that goal, we know we must follow the five goals of our school: respectfulness, responsibility, consistency, and peacefulness.
February
The Class of 2021 is enjoying their final year at La Salle Academy. The 8th-graders are using all the skills they have learned in their English Language Arts class and applying those skills in their Social Studies and History classes. The 8th-graders are currently trying to determine the reasons why World War I began. As they continue to move forward in class, the 8thigraders will be able to find all the important places on a map and globe, identify the causes and effects of the war, and learn about interesting heroes in the American effort.
June
This year's school theme was "LSA: We Are One" and although the eighth graders were not all physically in the classroom together, they did an amazing job of living out that theme daily. The COVID-19 pandemic, and the city, state, and CDC guidelines meant that the class of 2021 lost out on opportunities; yet we made so many memories that will last a lifetime. As the school year ends, I like to take a step back and think about all the good experiences and memories that we have shared as a class.
This eighth-grade class of girls and boys impressed me this year because of all the obstacles that they overcame. They had to wear masks all day long, had to stay in their classroom, and were not able to sit near or truly work with their classmates on a day-to-day basis. This school year was quite different for this class, and they worked as "one" to make it the best that it could be. We shared some laughs with our weekly dance classes, which were taught by Richard Simmons. The Class of 2021 now has an appreciation for "Sweating to the Oldies."
As this school year unwinds, I can honestly look back and deeply appreciate all the hard work that the students put in during this difficult time. It was not easy, but they made it seem easy, and I can appreciate that.
With the eighth-grade graduates all moving on to the next chapter in their lives, I hope they truly understand how blessed they are to be part of the LSA Family. I want them to know that I honestly believe in them, and I hope they have learned as much from me as I have learned from them. I also hope they continue to grow as young adults and continue to live out the five goals of La Salle Academy: to be Respectful, Responsible, Motivated, Consistent, & Peaceful.

Good luck in the future Class of 2021. Be sure to visit!